Here's my entry for TBDPITL
---
1.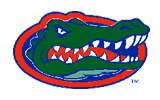 Florida Gators - I bet it's great to be a Florida Gator. The defending champs return much of their national championship team and are the clear favorites for the title once again this year.
2.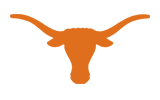 Texas Longhorns - I still don't like Colt McCoy. I hardly ever felt he had the mental (and sometimes physical) toughness to be playing at such a high level at D-I college football for a team in the Big XII conference. Last year changed my opinion somewhat on him. If he has a great senior year, there might not be a whole lot stopping the Longhorns from charging through the Big XII once again.
3.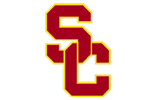 Southern Cal Trojans - Pete Carroll always seems to throw out a very talented team onto the football field. Of course, he also seems to lose to a lesser team at least once a year ever since Matt Leinart and Reggie Bush left. Who will be that team this year? Can somebody dethrone the Trojans?
4.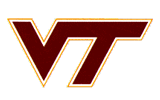 Virginia Tech Hokies - I really hope the Huskers can beat this always strongly defensive-minded team. Tyrod Taylor returns as well as Darren Evans, both very talented players to help the Hokies on offense. Can Beamer push these Hokies to a possible national championship?
5.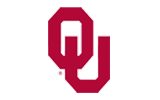 Oklahoma Sooners - Sam Bradford returns from a very potent offense. I actually thought the defense was somewhat impressive in the national championship game, when you compare it to the defenses that couldn't stop anybody within the Big XII, so it's worth mentioning the 9 returning starters on D.
6.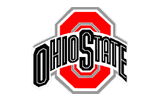 Ohio State Buckeyes - Tyrelle Pryor was impressive when he took over for Todd Boeckman, but now, it's time to get down to some serious business. Pryor will need to become the leader of a very potent Buckeyes team.
7.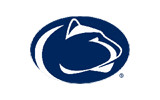 Penn State Nittany Lions - Despite losing a lot on D, JoePa is going to make it very clear, once again, that his team will not go away. Daryll Clark and Evan Royster returning is beneficial to the offense's success. Let's face it, Clark has already looked much better than Anthony Morelli.
8.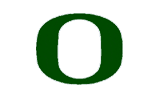 Oregon Ducks - Will this be the year that some Pac-Ten team jumps over the hump and beats out USC for the conference title? It seems that many are giving Oregon a chance and it's not too hard to see why.
9.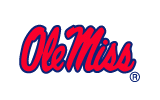 Mississippi Rebels - Jevan Snead helped turn this team in a huge surprise. Not only did they beat Florida, but with Houston Nutt's help, they became a 9 win team one year after going 3-9.
10.
Oklahoma State Cowboys - Zac Robinson returns in a conference full of talented QBs. Also returning is a very talented receiver in Dez Bryant and leading rusher Kendall Hunter.
11.
Alabama Crimson Tide - The Crimson Tide may be losing John Parker Wilson and Glen Coffee, but Julio Jones returns on offense and the defense returns 9 players including Ronaldo McClain.
12.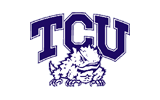 Texas Christian Horned Frogs - The Horned Frogs are losing 7 players on a very good defense from last year, but returning is the leader in sacks, Jerry Hughes. I admit, I am a sucker for the mid-majors, but with TCU almost always having a great D, and the offense actually returning a QB (Andy Dalton) and a few receivers, the Horned Frogs could make a bit more noise this year.
13.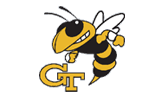 Georgia Tech Yellow Jackets - Paul Johnson's first year was a huge success as he brought over the triple option offense to the ACC and turning this team into a very successful one. They have a total 16 returning starters so experience won't be a problem.
14.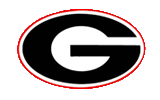 Georgia Bulldogs - Matthew Stafford and Knowshon Moreno may be gone, but A.J. Green returns, giving Joe Cox a nice target. There are still 7 returning starters on each side of the ball, so Richt may not have too much of a problem possibly improving on last year's results.
15.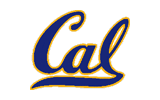 California Golden Bears - Another team in the Pac-Ten many say have a legit shot at the Pac-Ten title (including myself). Jahvid Best has Heisman potential while Kevin Riley got some experience last year at QB. The defense also returns 8 starters.
16.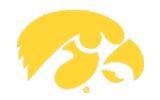 Iowa Hawkeyes - Ricky Stanzi gained valuable experience at QB last year while leading Iowa to a 9-4 record. Losing Shonn Greene is huge, but it seems Iowa is able to find another running back to replace those who leave. Jewel Hampton is that choice.
17.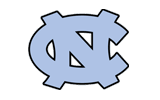 North Carolina Tar Heels - Butch Davis' first year for the Tar Heels was a little bittersweet, but North Carolina was able to finish 8-4 during the regular season with a bowl appearance, losing to West Virginia. There is plenty of potential on defense, something Davis knows much about.
18.
Kansas Jayhawks - Todd Reesing and Dezmon Briscoe are really the 5 words I need to say. This is an explosive offense coupled with some potential on defense, the Jayhawks may be the team to beat in the Big XII North --- stay tuned.
19.
Nebraska Cornhuskers - Despite losing QB Joe Ganz, the Huskers have plenty on offense to work with. Shawn Watson doesn't seem to have problems inserting QBs into his system, so Zac Lee looks as if he may have a great shot to be decent at Nebraska. The defense should be much improved as the Huskers fight w/ Kansas for the Big XII North title.
20.
Boise State Broncos - The perennial mid-major powerhouse might just have one of their best teams in 2009. Jeremy Avery and Kellen Moore improve off of a great 2008 for both of them. There are only 5 returning defensive starters, but the secondary is very experienced, so the linebackers and d-line may need work.
21.
Florida State Seminoles - This year might be a great shot for Bobby Bowden to lead the 'Noles to another ACC title. The offense returns 9 starters, along w/ QB Christian Ponder. The offense has been much of the problem the last few years, and experience might just be the answer.
22.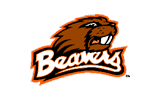 Oregon State Beavers - Jacquizz and James Rodgers return as Oregon State looks to continue the consistency (3 straight seasons of at least 9 wins) they have had the past few years and maybe even shock the Trojans once again. The defense may need work w/ only 3 returning starters.
23.
Louisiana State Tigers - The Tigers are talented, no doubt, but will that talent translate to wins? Les Miles needs to prove that his players can work under his system. The offense have many key returnees, but QB is the position that really needs to be figured out.
24.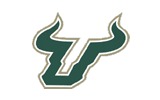 South Florida Bulls - The Bulls are only returning 11 starters from last year's team, but Matt Grothe has plenty of experience and so does George Selvie. Can the Bulls finally start playing to their potential instead of starting well and flaming out to end the year?
25.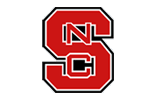 North Carolina State Wolfpack - Russell Wilson is a very impressive player and helped lead the Wolfpack to a bowl game appearance. There is plenty of experience w/ 15 returning starters (8 on offense, 7 on defense) and ACC is usually open and evenly matched.